Partners and collaborations
At ZAG, we attach great importance to working and collaborating with companies that are like us, with whom we share values and commitments to our planet. Whether it's for the manufacture of part of our equipment such as seal skins with POMOCA, exclusive collaborations such as with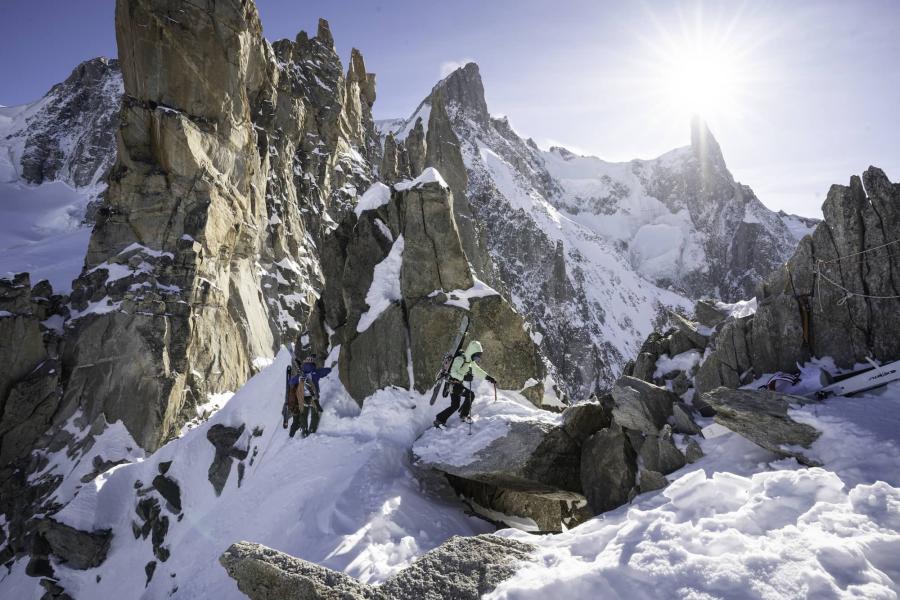 MOUNTAINRIDERS
Moutainriders is a French association for environmental education and ecological transition, founded 21 years ago to raise awareness without moralizing, through collective intelligence on ecological transition. Their aim is to unite as many people as possible around a common cause: the mountains of tomorrow.
The association has 3 main areas of action:
The educational pole: all actions carried out in the field to raise awareness.

The Green Snowflake cluster: supports ski resorts and manages the labeling process to distinguish the most advanced destinations in their transition process, and to make official the "Green Snowflake progress levels". 6 destinations are currently "Green Snowflake" labeled at different levels (1, 2 or 3), including Chamonix.

The Mountain 0 waste cluster: Historically focused on the collection of litter, the Mountain 0 waste cluster is now looking further ahead, setting itself the target of 0 waste by 2030, with the implementation of national charters for the major mountain players. A new waste collection and characterization method and the Adopt a spot project.
"Mountain 0 Waste" :
Waste collection is at the heart of the "mountain 0 waste" initiative. The main objective is to reduce 80% of marine pollution in the mountains at source. To achieve this goal, we need to do everything we can to educate, raise awareness, equip, train and support all the players and citizens involved in a Zero Waste Mountain.
As the mountain is the beginning of the water cycle, it is the only place that can become totally free of waste. That's why the montainriders association has set itself a 0-waste target for 2030, and ZAG is taking part in it.
ADOPT'1 SPOT:
ZAG is one of the pioneers of adopt'1 spot.
But what exactly is it?
Adopt'1 Spot is a waste collection method validated by the French Ministry of Ecological Transition. It's a collaborative approach that begins with the involvement of 3 resorts in 2022, including Chamonix. A perimeter has been defined and every year for 3 years there will be 2 pick-ups to precisely measure the evolution of uncontrolled pollution and see if it is decreasing.
In collaboration with the Compagnie du Mont Blanc, we've chosen La Flégère in Chamonix as the spot for these pick-ups.
We'll keep you informed of the exact dates of the pick-ups - you're welcome!
LA VIRGULE
La virgule is the brainchild of 4 sports enthusiasts, adventurers and mountain lovers who came up with the idea of giving a second life to our sports and technical products. They recover materials and products (paraglider sails, kayaks, tents, etc.) to transform them into technical, upcycled and, above all, stylish backpacks and bike bags.
At ZAG, we were won over by the idea of reclaiming the old to make the new (as we do with some skis too), and so a collaboration with the company was born.
It was with the La Virgule team that we designed the world's first upcycled touring ski bag, a co-brand that combines high standards and creativity, technicality and responsibility.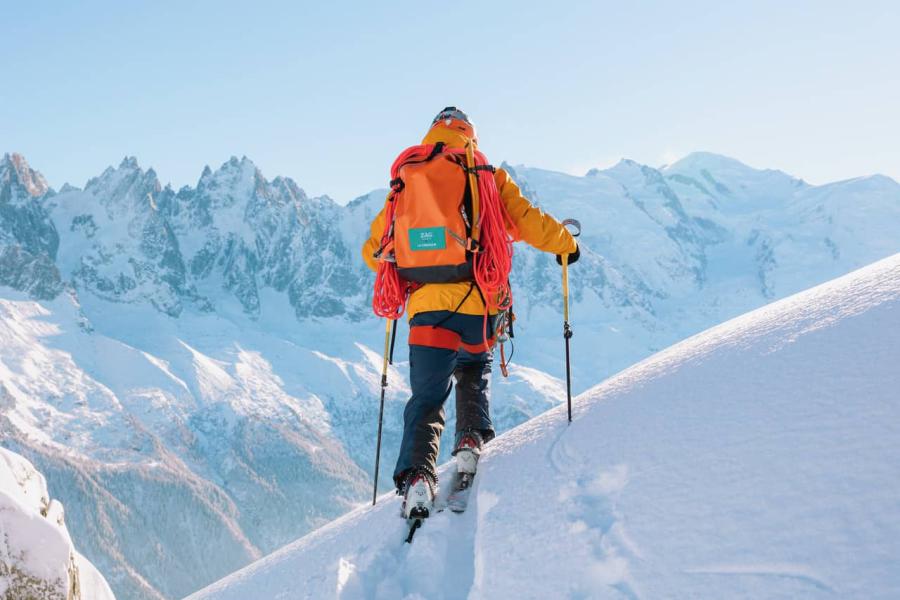 It took over a year and a half of prototyping and exchanges between Chamonix and Lille to bring you this eco-responsible, solid and practical bag. This made-in-Europe bag is made from survival canoes, Quechua self-inflating mattresses, kitesurf wings and rope scraps.
To discover the bag, click here :
1% FOR THE PLANET
1% for the planet is a national collective of companies, individuals and associations working for tomorrow's planet. Founded in 2002 by Yvon Chouinard, founder and owner of Patagonia, and Craig Mathews, ex-owner of Blue Ribbon Flies, they set out to create a network capable of bringing together philanthropic companies, with an easily recognizable label and a simple message.
The principle: companies pledge to donate 1% of their annual sales to approved associations, and ZAG joins this program by donating 1% of sales from the ADRET range.
MILLET
Since 2022, we have been working in partnership with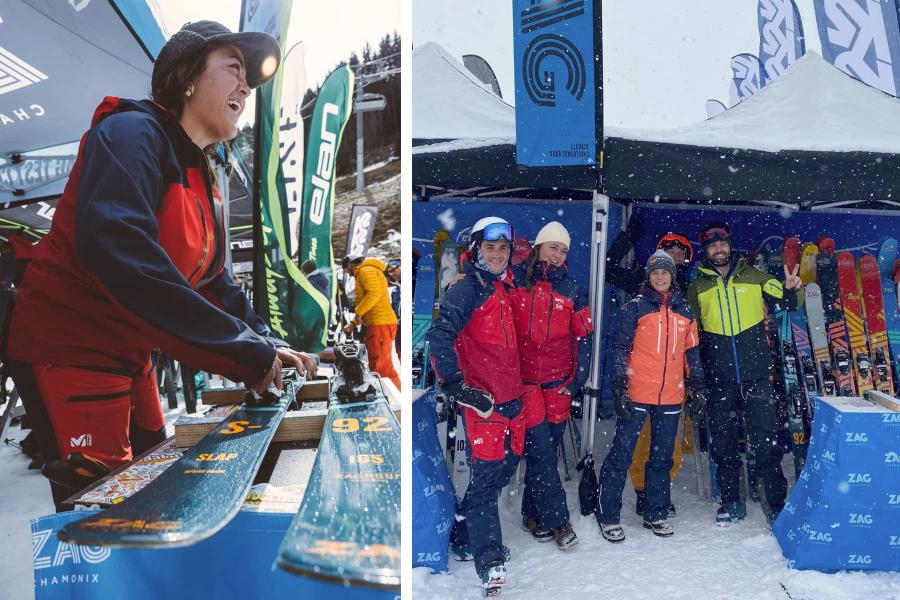 ATK
Our partners for Low Tech bindings also include the Italian brand
ZAG X ATK
We are currently in the second year of this collaboration and two bindings have already been produced