Packaging
NEW COTTON POUCHES, BYE BYE PLASTIC BLISTER PACKS !
To stop throwing away plastic, we're very proud to announce that we've replaced the plastic blister pack on our ski packaging with reusable cotton sleeves! This season has been a test run, and we're delighted to be taking this step forward in the ski industry.
Indeed, plastic pollution and its human and environmental impacts are, to date, not well documented. However, we can easily imagine that the problem is quite significant, given the WWT's latest publications based on studies by the University of Newcastle in Australia: "it is estimated that a person could ingest an average of 5g of plastic per week". That's why we took this step to change the packaging on our skis.
And so, HOP our cotton pouch was born!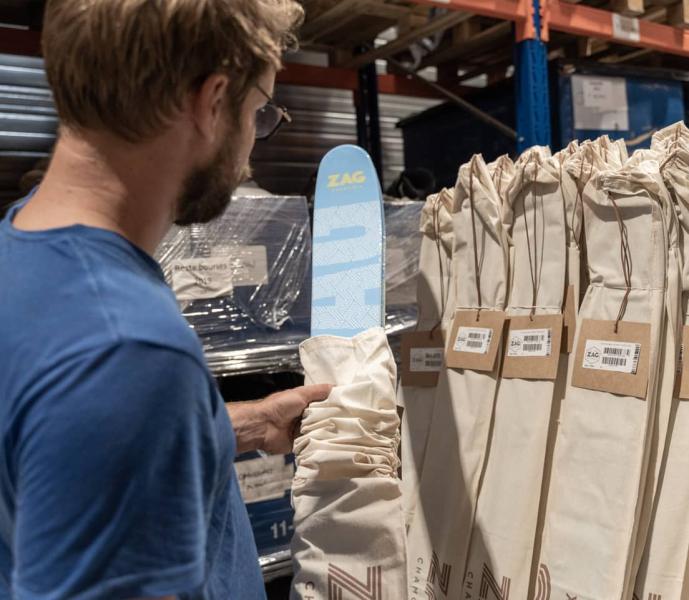 We have chosen to use a GOTS (Global Organic Textile Standard) certified cotton pouch, which guarantees :
An environmentally-friendly production and transformation process
Respect and improvement of working conditions
Promotion of the use of organic fibers
Prohibition of hazardous inputs such as toxic heavy metals, aromatic solvents, etc.

We are aware that in terms of carbon impact, the cotton pouch has a greater impact than the plastic blister pack, but unlike the blister pack, which is destined to become waste, the pouch is reusable. For us, producing something that is inevitably waste seems completely out of time and counter-productive.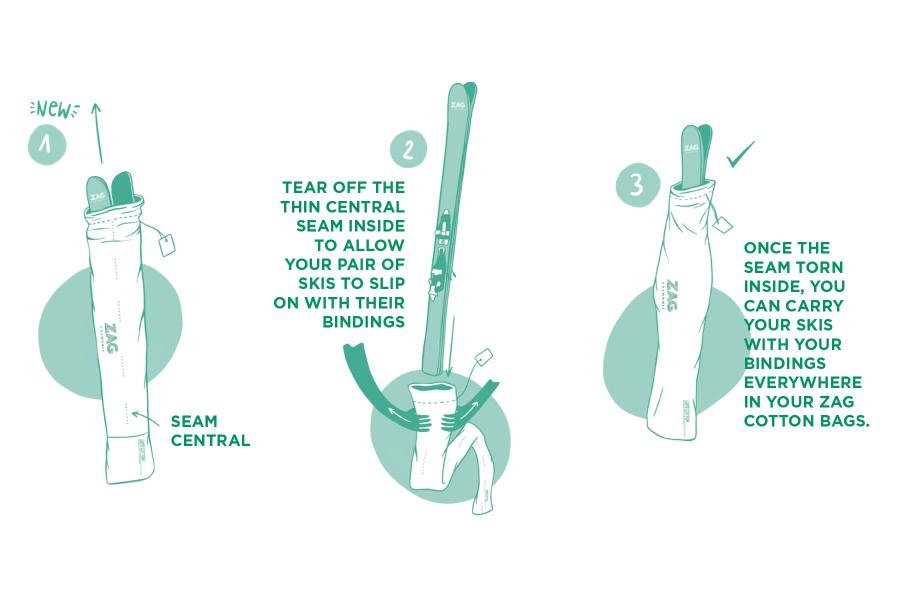 The pouch is delivered with a central point to ensure proper presentation in stores, but it is designed to be broken by simply pulling on either side. Once broken, the pouch easily accommodates your pair of skis with bindings.
If you don't need a protective cover for your skis, you can use the cotton pouch as you see fit, letting your imagination run wild. It can be used as a fabric for sewing, as protection for your car, as a storage pouch, ...
We're aware that our solution isn't perfect yet, but it's a step forward in our environmental approach, and we're always on the lookout for ways to improve it in the future.